Philippine Delegation Confirms to Attend All in Print China 2018
2018.06.21
---
The printing industry has always been playing an important role in the economic development of the Philippines. In the past few years, the package and printing industry in the Philippines accounted for more than 10 percent of the whole country's economy, and the proportion continues to show an upward trend.

The Philippines is a net importer for printing products. In 2000, the industry's import value reached a peak of USD 180.265 million. As for printing equipment, the Philippines also depends largely on import. Due to the expensive cost, the Philippines alwaysimported old-model printing equipment in the past. But obsolete technology has seriously hindered the improvement of printing quality and the completion of tasks. Some customers with higher quality requirements prefer to assign tasks to foreign vendors.

In recent years, in order to improve printing quality and market competitiveness, many Philippine printing companies have started to import new printing equipment. China is a major exporter of printing equipment to the Philippines due to its geographical proximity and advanced printing industry. As one of the most influential printing exhibitions in China, All in Print China has become an important window for Philippine companies to learnglobal printing market. At last edition of All in Print China, nearly 100 Philippine trade buyers visited the event in the form of visiting delegation. In 2018, the Philippine buyer delegation, with a larger number of buyers, has confirmed its presence at the All in Print once again.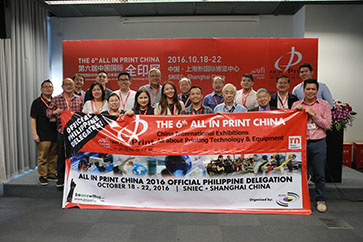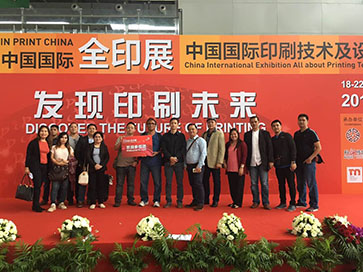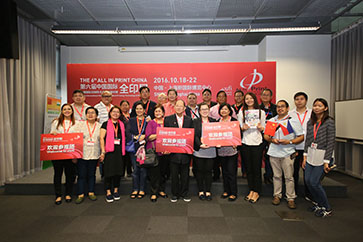 Privileges for Buyer Delegation (Buyer Group):
· Prepared VIP badges

· Fast entry

· Official reception

· Access to VIP Lounge

· Free Show Catalogue

· Free Gift

Contact:
Messe Düsseldorf (Shanghai) Co., Ltd.
Ms. Rita Chu
Tel: +86-21-61698319
Email: rita.chu@mds.cn